Welcome to St. Clair Recreation Department!
This website is a complete listing of year-round programs, parks, events and community resources.
2023 Santa Parade
Friday, November 17th, 2023, 6pm. Parade Entry Info on the Event Page.
ReCreate Klecha Park
Go to Parks for Community Outreach, Donor Form and Map with park improvements.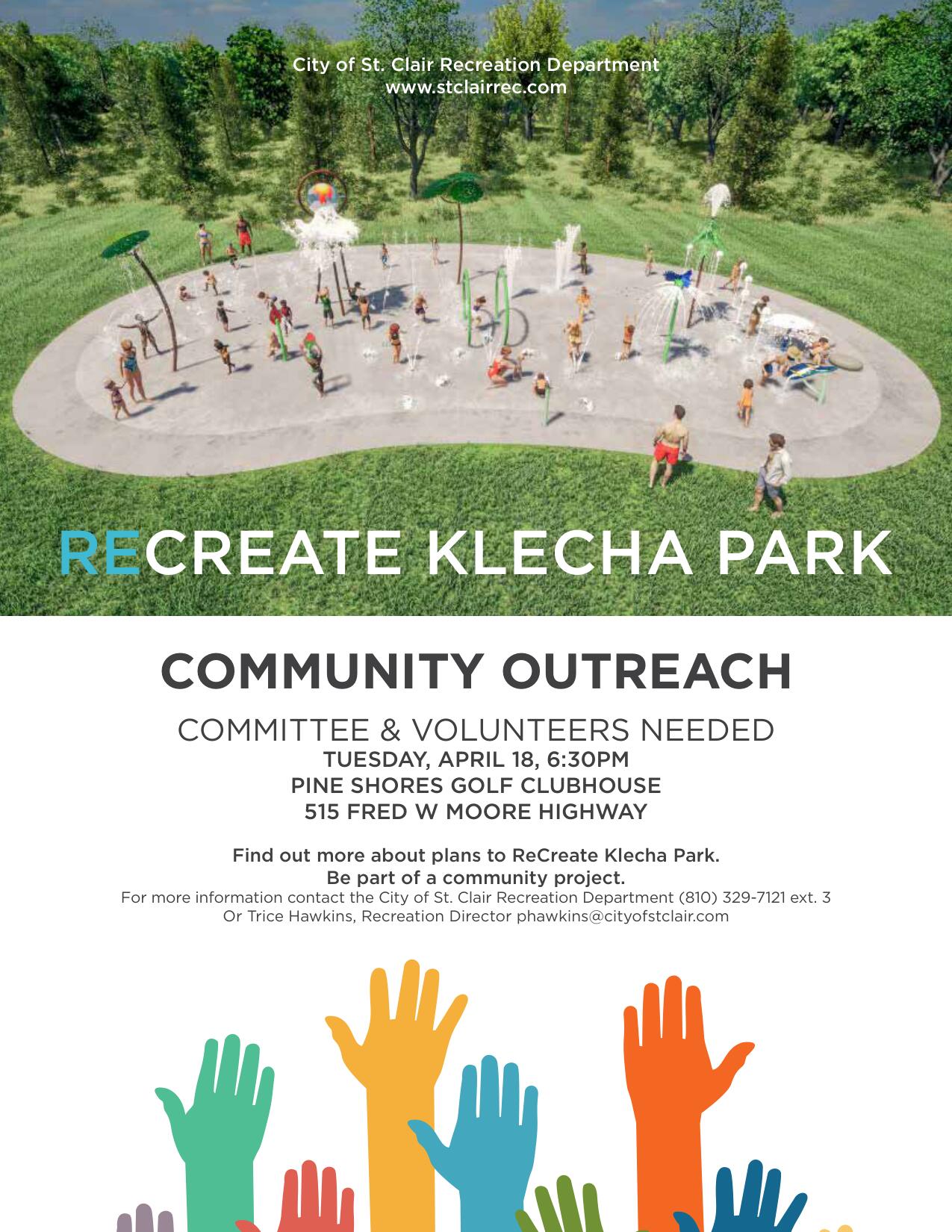 Sign up for our Newsletter