St. Clair Family Bike Parade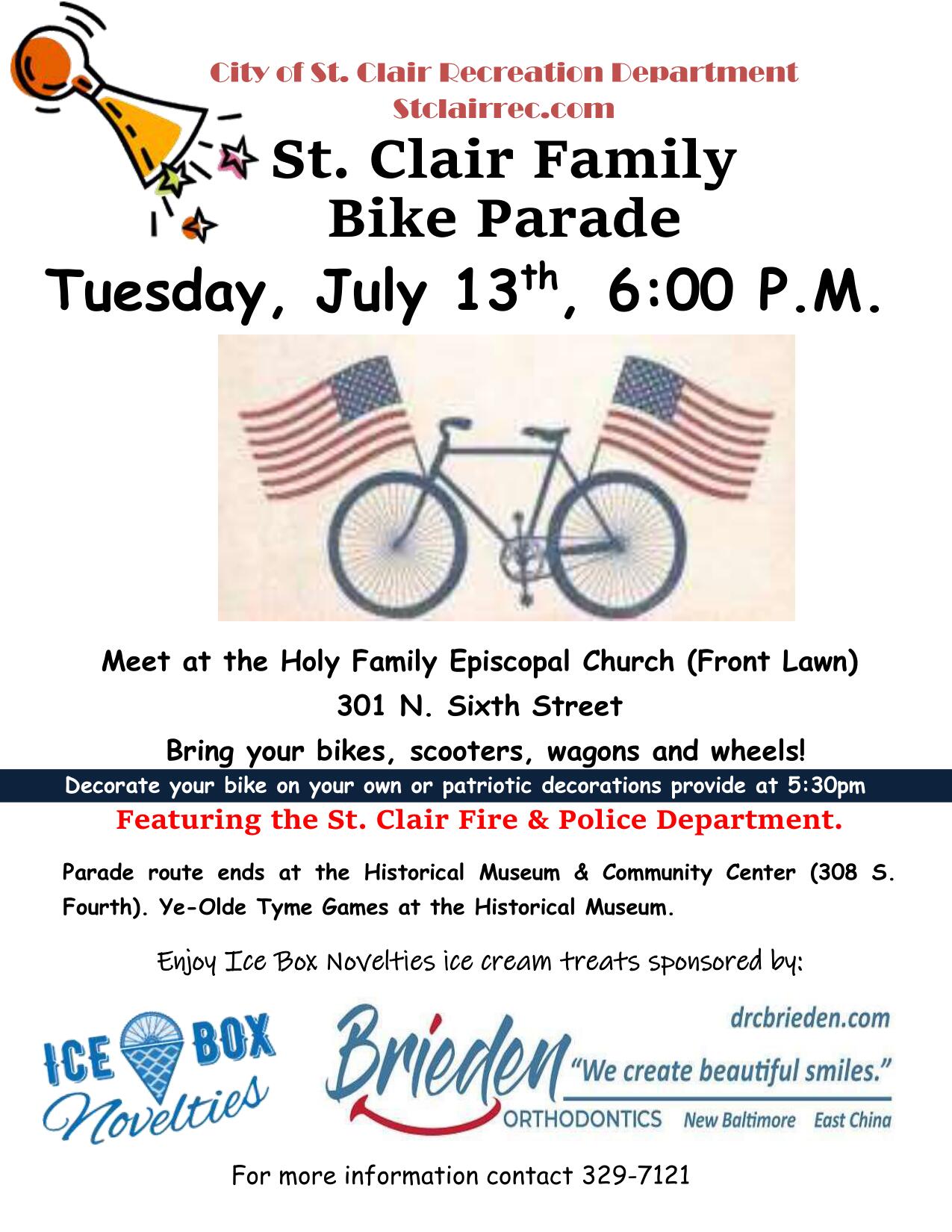 Bring your bikes & wagons! Decorate at home or patriotic decoarations provided.  Decorating starts at 5:30 P.M.
Featuring the St. Clair Fire & Police Department.
Parade route ends at the Historical Museum & Community Center (308 S. Fourth).
Enjoy Ice Cream, Ye-Olde Tyme Games with Paper Coins & Prizes, Historical Museum Tours.
Ice Cream sponsored by Brieden Orthodontics
For more information contact 329-7121.